Info
BIO
Was born in Casablanca (Marocco) in 1982. Migrated at the age of three in Italy along his family, growing by Marche in province of Ancona. By his childhood listens to records and tapes that his father, a trader, was used to sell in the markets. Starts to learn about music genres and styles, already getting close at the age of 12 to the Latin choirs lyrical and gospel. By the college years he refined his languages knowledge in Italian, Arabic, English, French, Spanish and reached his first solo artist project "Spirit" (2013), followed by the single "My Woman" (2015), a bunch of folk, reggae and soul music which enhance his vocal and compositing gift, the spontaneity of a enthralling and captivating character, who performs live along the band "The Shockolates", on electric stage and acoustic "Un-Plugged Souk".
BE WISE – The new single
Is by the moroccan Atlantic shores, in the magic Kasbah of Essaouira, already famous in the '60 as melting pot of international artists (Rolling Stones, Jimi Hendrix and many more), that comes to life the song Be Wise.
Be Wise. This is the single that opens the new project of Momo Said and his band (The Shockolates). The idea developed during a music tour in Morocco, inspired by the desire to compare oneself to his roots and different cultures, recognize and recover emotions from the past that melt with the reality, made of ancient and new expression forms, new faces, fragrances, tastes, sounds.
We recover this emotional mix in Be Wise which message is the one, deep and sincere to experience everything on oneself skin: the translation is multiple and gets wide, inviting us to discover one selves, to make of any experience our personal experience. Each listening adds on something to the tune and everyone can give his own interpretation.
Be Wise is not only lyrics and melody but even images: those ones which have been picked up from the docu-film "Jimi Was There?…maybe", with which the director Lorenzo Bassano, tales the Momo Said & The Shockolates experience in Morocco. The legend tells about an inspired Jimi Hendrix on Diabat beach, while compositing "Castles Made of Sand", and it becomes an item able to feed Momo Said & The Shockolates' fantasy till conceiving a music tribute to the great artist from Seattle.
Nasce a Casablanca (Marocco) nel 1982. Emigrato all'età di tre anni in Italia con la famiglia, cresce nelle Marche, in provincia di Ancona. Da bambino ascolta dischi e cassette che il padre, commerciante, vende nei mercati. Inizia a conoscere generi e stili musicali avvicinandosi già a 12 anni, alla lirica dei canti corali latini e gospel. Con gli anni dell'università, oltre a riempire il passaporto di timbri che gli hanno consentito di affinare la conoscenza delle lingue, Italiana, Araba, Inglese, Francese e Spagnola, e' arrivato il suo primo progetto solista "Spirit" (2013), e proseguito con il singolo "My Woman" (2015) un' insieme di sonorità folk, reggae e soul che evidenziano le sue doti compositive e canore, la spontaneità di un personaggio trascinante e coinvolgente, che si esprime dal vivo accompagnato dalla band "The Shockolates", sia in versione elettrica che in versione acustica un-plugged souk.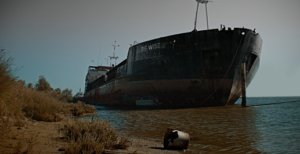 BE WISE – il nuovo singolo
Sulle sponde marocchine dell'Atlantico, nella magica Kasbah di Essaouira, già famosa negli anni '60 come meta di artisti internazionali (Rolling Stones, Jimi Hendrix e tantissimi altri), prende vita il brano Be Wise. È questo il singolo che apre il nuovo progetto di Momo Said e della sua band (The Shockolates). L'idea si sviluppa durante un tour musicale in Marocco ed è ispirata dal desiderio di confrontarsi con le proprie origini e con differenti culture, riconoscere e ritrovare emozioni del passato che si fondono con la realtà fatta di antiche e nuove forme di espressione, nuovi volti, odori, sapori, suoni.
Questo mix di emozioni le ritroviamo nel brano Be Wise il cui messaggio è quello profondo e sincero di vivere tutto sulla propria pelle: la traduzione è molteplice e si amplia, invitandoci a ritrovare se stessi, a fare di ogni esperienza la nostra personale esperienza. Ogni ascolto aggiunge qualcosa al brano e ognuno quindi ne può dare una propria interpretazione.
Be Wise non è solo parole e melodia ma anche immagini: quelle tratte dal docu-film "Jimi Was There?…may be" con il quale il regista Lorenzo Bassano narra l'esperienza di Momo Said & the Shockolates in Marocco. La leggenda narra un Jimi Hendrix ispirato, sulla spiaggia di Diabat mentre compone "Castles Made of Sand", e diventa un elemento capace di alimentare la fantasia di Momo Said & The Shockolates fino a concepire un tributo musicale al grande artista di Seattle.